If you are working on telephone solutions, please check out the Ozeki VoIP SIP SDK.
It can be used to create VoIP client and server software.
Autoreply Easy user, how to send a WAP PUSH
The autoreply easy user allows you to send other message types, then text. The most common alternative SMS type is WAP PUSH. This screenshot shows you how to configure the autoreply easy user to return a WAP PUSH message as the response.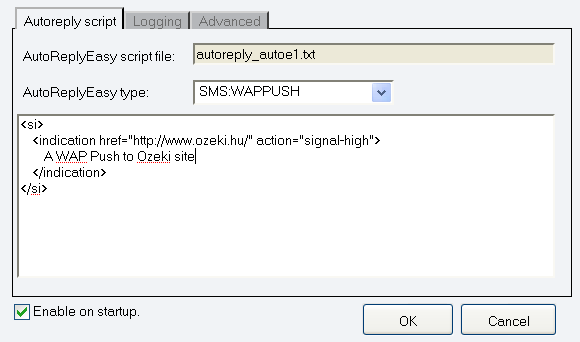 More information



Next page: SMS from/to file