If you are working on telephone solutions, please check out the Ozeki VoIP SIP SDK.
It can be used to create VoIP client and server software.
How to Modify the SQL Commands for the Database User
First, select the Database user, and click the Configure link. Then, the Configuration form will show up on the right. Here, select the SQL for sending tab, and click the tab for the command to be modified.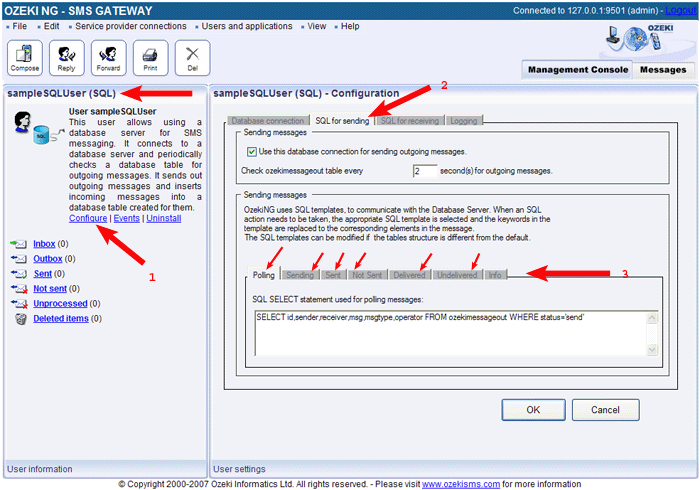 Next page: C Sharp SMS API