If you are working on telephone solutions, please check out the Ozeki VoIP SIP SDK.
It can be used to create VoIP client and server software.
Files for IIS
Necessary files in the root directory of IIS
Copy the smssend.asp file into the "C:\Inetpub\wwwroot\" directory (the main directory of IIS Server).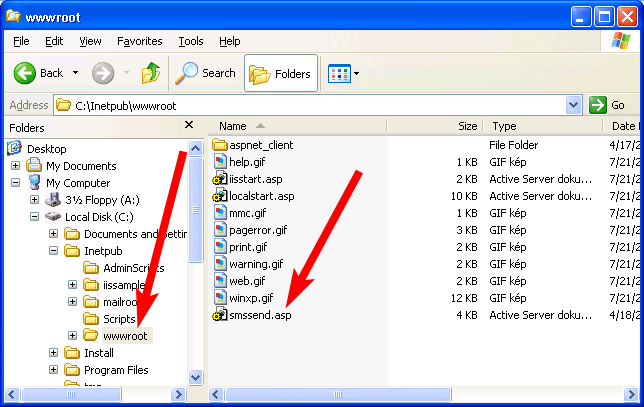 Next page: Data field change