---
Screenshots of Ozeki NG - SMS Gateway
Download as PDF:
Screenshots.pdf (206 Kb)
This guide gives you some information about the layout of the Graphical User Interface of Ozeki NG - SMS Gateway. The userinterface is web based, it has a drop down menu, that makes it easy to access the full functionality of the software. You can use Microsoft Internet Explorer or Mozilla Firefox to use the graphical user interface.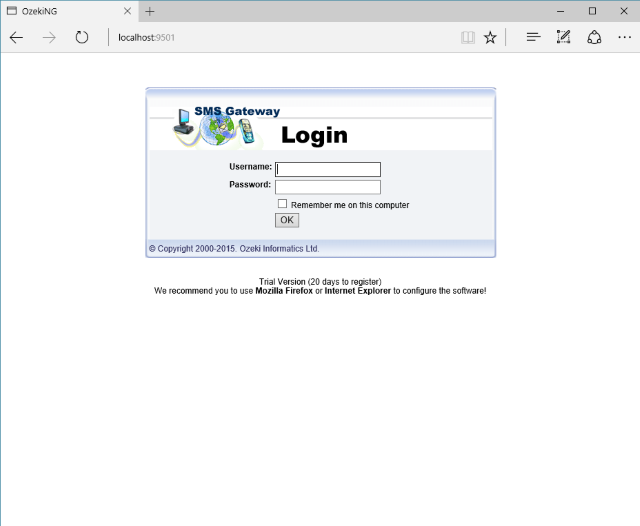 When a user wants to use the software or when the system administrator would like to make configuration changes, he should log on with a username and password. After login the management console or the message composer will appear.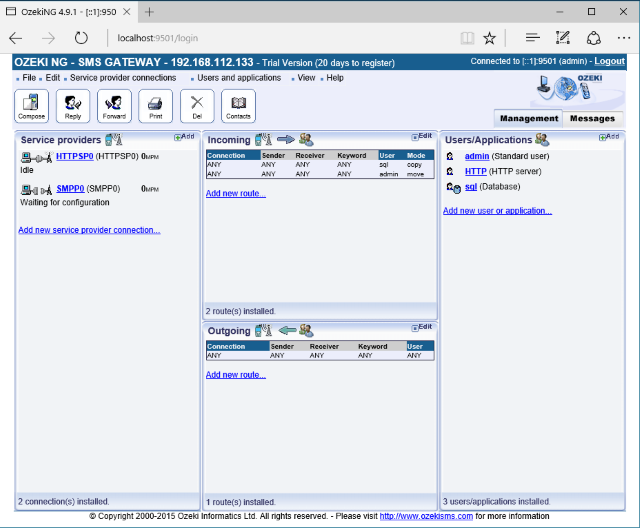 The management console is used by the system administrator to configure service provider connections and users and applications. It also provides an option to configure the routing table for both incoming and outgoing messages.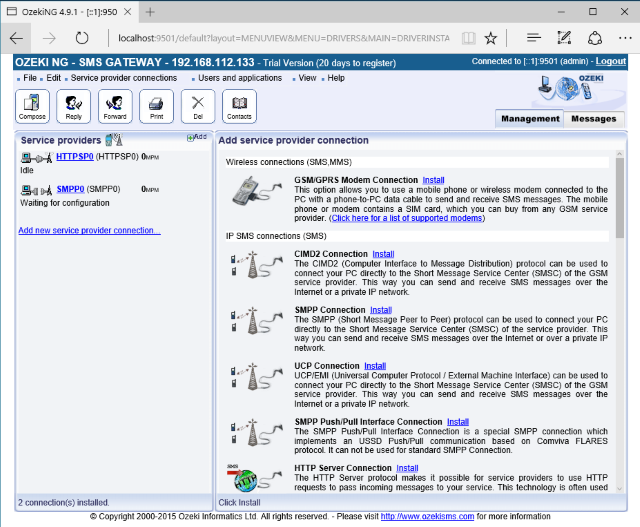 Add service provider connection
On this form you can add new GSM Modems or IP SMS connections to your system. You have to select the connection type and click on Install. During the installation of a service provider connection you will be prompted for the settings.
The following connectivity options are available:
| | |
| --- | --- |
| | GSM Modem connection |
| | CIMD2 connection |
| | SMPP connection |
| | UCP connection |
| | HTTP server conn. |
| | HTTP client conn. |
| | Loopback conn. |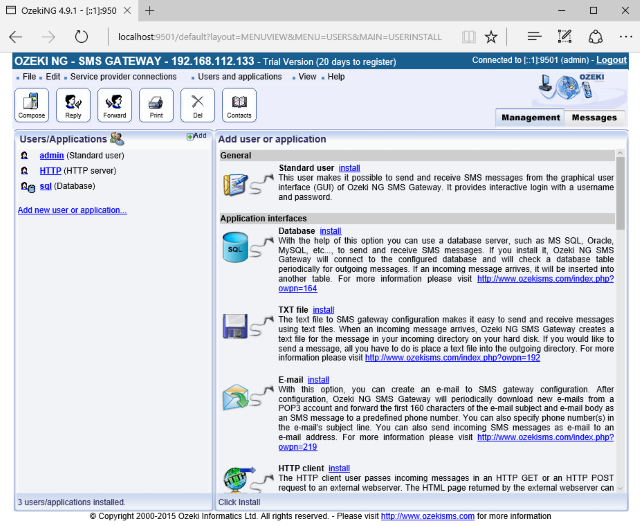 Add user or application
On this form you can add new users or new applications to the system. For example if you want to send messages from your database server (MS SQL, Oracle, MySQL, etc), you should add a database connection on this form. The following options are available:
| | |
| --- | --- |
| | Standard user |
| | Database conn. for SQL-SMS forwarding |
| | HTTP Client user for HTTP-SMS forwarding |
| | E-mail user for E-mail SMS forwarding |
| | File user to send messages using txt files |
| | SMPP user to allow SMPP client connections |
| | Autoreply user |
Note: Other connectivity options are also available. Please send us an e-mail for more details on this topic.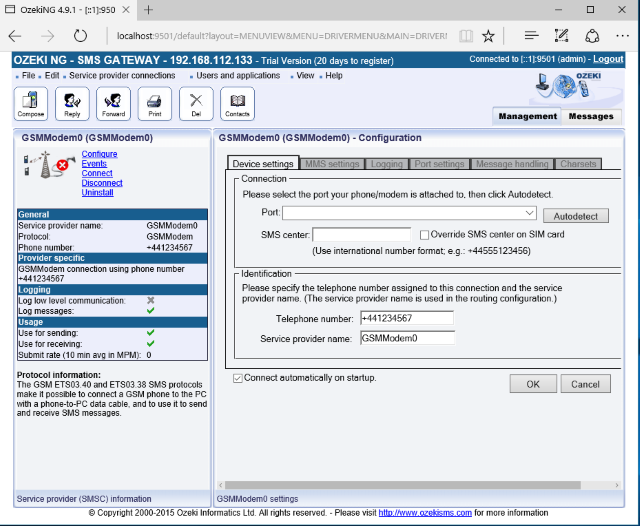 Configure GSM Modem
This screenshot shows you the standard configuration form. As you can see, there are tabs with configuration options and the configuration forms uses the standard windows input options.
Using these configuration forms the software can be configured very easily.

Usually the default configuration will work, but if you want to change something, you have the option.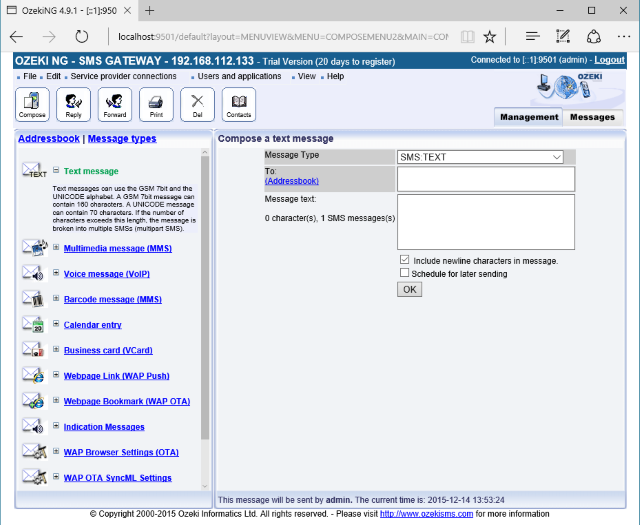 Message composer
The message composer allows you to send various message types to the recipients. It can be used to compose text messages, flash SMS, unicode messages, WAP push and other messages. You can specify the sender address and multiple recipients for every message.
More information
---
---