&nbsp How does Android SMPP
&nbsp SMS Gateway work?
&nbsp How can I use it in my business?
Ozeki Android SMPP SMS Gateway enables you to provide SMPP service. It offers many benefits for your business: new product in your supply, increasing number of customers, more profit, high ROI. If you are interested in conquering a new consumer segment, take a look at this article.
How does it work?
Android mobiles allow you to send and receive SMS messages. If you manage your phone through Windows PC, you will able to send and receive messages via different business applications installed on your PC. The phone can be managed by Ozeki NG SMS Gateway, which provides numerous connection opportunities for business applications (Figure 1).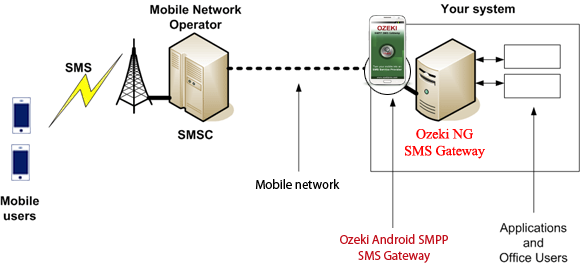 Figure 1 - Connect your system to the mobile network
How can I use it in my business?
Tips and suggestions
Here you can find some ideas to improve your corporate messaging system:
Forward calls to a call center

If you forward voice calls to a call center, your Android mobile phone will operate as a message gateway at full capacity. It ensures that voice calls will not disturb the seamless SMS traffic.

Use OpenVPN

In case of international network, you need to connect your Android phone and Ozeki NG SMS Gateway by using VPN (Virtual Private Network). Using OpenVPN is recommended.

OpenVPN is an open source software application that implements virtual private network techniques for creating secure point-to-point or site-to-site connections in routed or bridged configurations and remote access facilities. How to connect to the service provider via VPN using SMPP - OpenVPN

SIM hosting

Each Android phone has it's own local mobile telephone number. You can sell these numbers.
Conclusion
If you buy an Ozeki Android SMPP SMS Gateway, you can use this application for sending and receiving SMS messages through SMPP connection. In addition, you can become an SMPP Service Provider by selling the 4 most important information provided by your application. This article above presented how it can be achieved.
If you have any questions or need assistance, please contact us at info@ozekisms.com
Get more information!
People who read this also read...