Download Information
You can download Ozeki NG - SMS Gateway software and the necessary prerequisites from the Download page.
The download URL is:
https://ozekisms.com/p_6439-download-ozeki-ng-sms-gateway.html
You need to download the following packages:
.NET Framework 4.0
Ozeki NG - SMS Gateway
To start downloading, click the download link. You can decide whether to open the file or view the downloads. If you open it, the installation process will start immediately (Figure 1).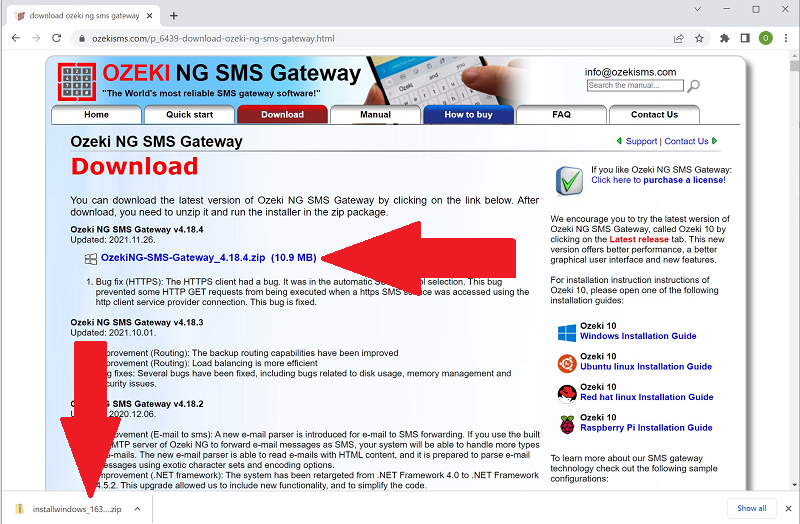 To find out how to install the program, check out the Installation Steps in the next chapter.
More information