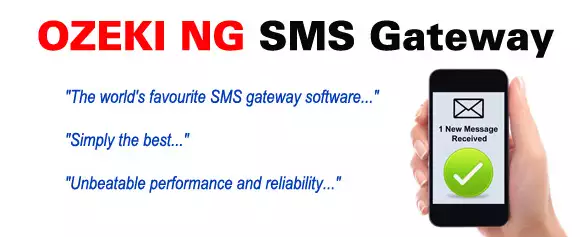 Quick start for SMS messaging

Install Ozeki NG SMS Gateway on Windows 11, Windows 10, Windows 8, Windows 7, Vista, 200x to exploit the potential of mobile messaging in your Business!


Use Ozeki NG SMS Gateway to connect your business application to the mobile network.
SUPERIOR PERFORMANCE and RELIABILITY
Install Ozeki NG SMS Gateway to get the highest performance, availability and security to run your most demanding SMS applications.
500 SMS messages / second (sending and receiving)
100 simultaneously connected applications
64+ concurrent SMSC connections
Support for multi core and multiprocessor systems
Support for 32bit and 64bit architectures
Works in virtualized environments as well (VMWare, KVM, Microsoft, Oracle and other virtualized systems)
Concerning reliability the software Works 24/7. It manages network link failures and SMS service provider failures with automatic reconnect capability, backup routing and fail-safe load balancing. Message loop protection is also included to avoid threats caused by autoresponding mobile messaging services. For high-availability, an Ozeki NG SMS Gateway cluster can be setup with two or more nodes.
HOW TO SETUP AND SEND YOUR FIRST SMS
Check out the following video presentation to see how you can setup a fully functional SMS system in less then 5 minutes.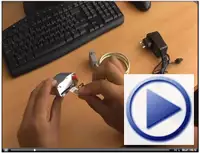 CONNECT YOUR SYSTEM TO THE MOBILE NETWORK
To build an SMS solution, you need to find a way to connect your system to the mobile network. Ozeki NG SMS Gateway
offers several connection methods
. The most common options are:


For this option, you need to contact your mobile network operator (T-mobile, Sprint, etc) and ask for an SMPP SMS Service account.