How to send my first SMS
It's easy to send out your first SMS with Ozeki NG SMS Gateway software. In a few simple steps guide, we will explain how to send an SMS using Compose button.
To compose and send an SMS message, click the Compose button in the toolbar, which is in the header of the Management Console.
After clicking it, the Compose a text message panel will show up. Here, select the message type and the service provider connection in the respective dropdown menus.
Then, enter the recipient phone number in international format (starting with +) in the To (phone number) edit box.
Compose the message in the Message text edit box.
Click OK when you are finished (Figure 1).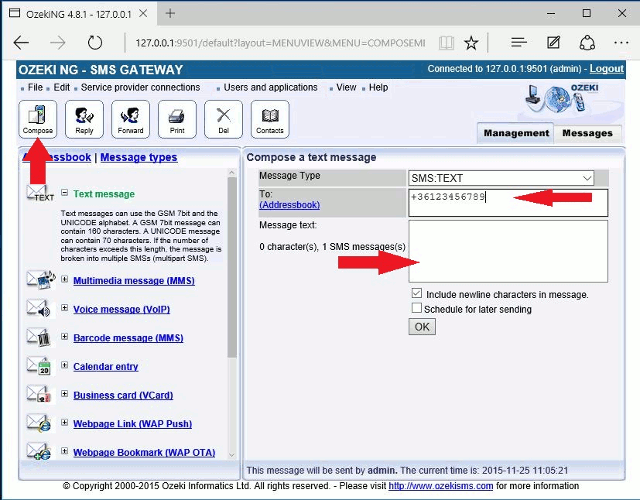 More information