SMS routing table override
The software gives you the option to select which service provider connection should be used to send out an SMS message. This decision can be made at the application side if routing override is enabled.
To allow routing override please open the "Advanced tab" of the configuration form of the user and place a checkmark into the "Allow routing override" checkbox (Figure 1).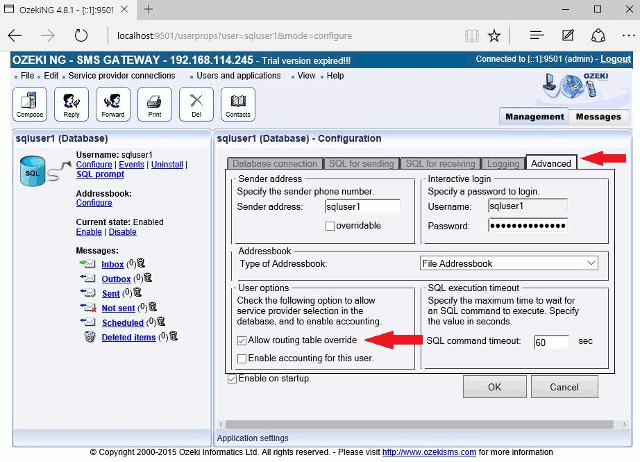 More information