Routing SMS messages with backup routes
This page explains how to configure backup routing for SMS messaging using the graphical user interface of the Ozeki NG - SMS Gateway software. Backup routing can be used to send outgoing messages on a different connection in case an error occurs in the default connection.
For example if you have two GSM modems attached to your computer, you can send SMS messages on the first one in case of normal operation. If you create a backup route, for the second modem, it can take over the place of the first modem in case the first modem fails.
To achieve this functionality, you must take a simple configuration step to modify the outbound routing table of Ozeki NG SMS Gateway.
To configure backup routing all you have to do is add a new route to the outbound routing table. When you add this route, click on the advanced tab and select which route will it backup (Figure 1.)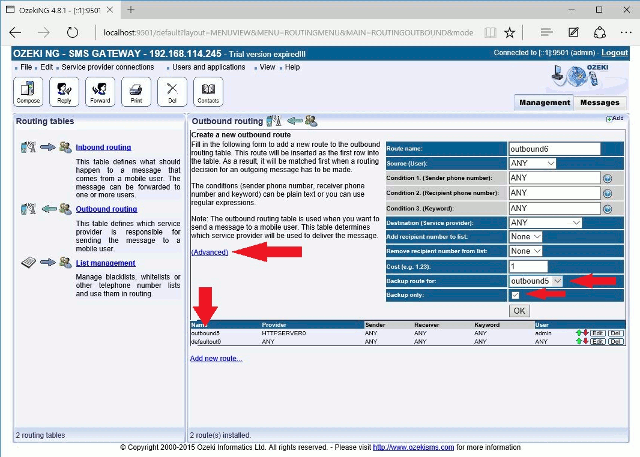 More information