---
SMS Sending in time period
On this page you can read detailed instructions on how you can set time interval which allows you to determine when the messages will be sent out (e.g. between 8-20). You can achieve this function by enabling SMS schedule option on every users configure menu.
Introduction
SMS scheduler function of Ozeki NG SMS Gateway lets you to handle message correspondence in a timely manner. In practice, this solution allows you to specify a time period for sending out your SMS messages.
This solution can be applied if you need to send messages at an exact time period, for example between 08:00 and 20:00. SMS scheduling function allows you to prepare messages and scheduled them for later sending or send messages in appropriate time.
SMS scheduling in Ozeki NG SMS Gateway
In Ozeki NG SMS Gateway you can set the proper time of delivery for sending messages. You can do this in the following way. First, you need to log into Ozeki NG SMS Gateway with your username and password (Figure 1).

Click on the User where you want to set schedule time (Figure 2).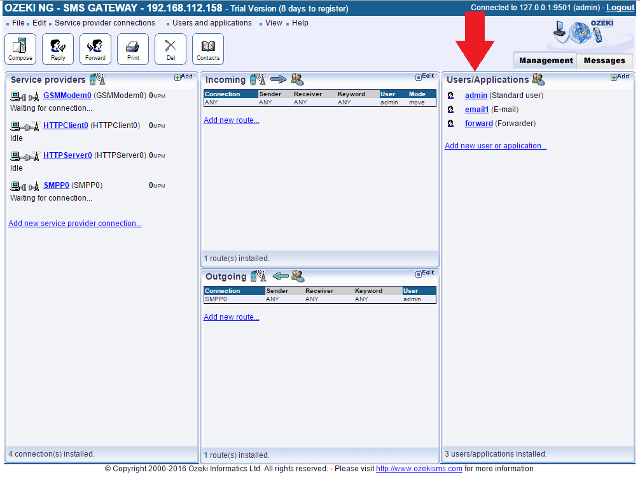 Click to "Configurate" and then "SMS Scheduling" (Figure 3).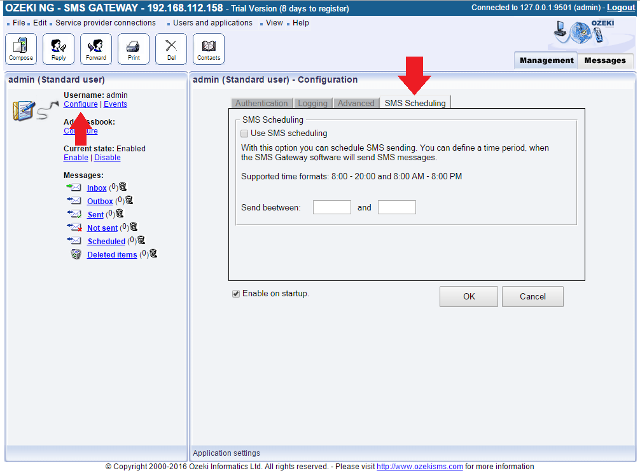 Enable "Use SMS scheduling" and set the time period. Finally click to "OK" (Figure 4).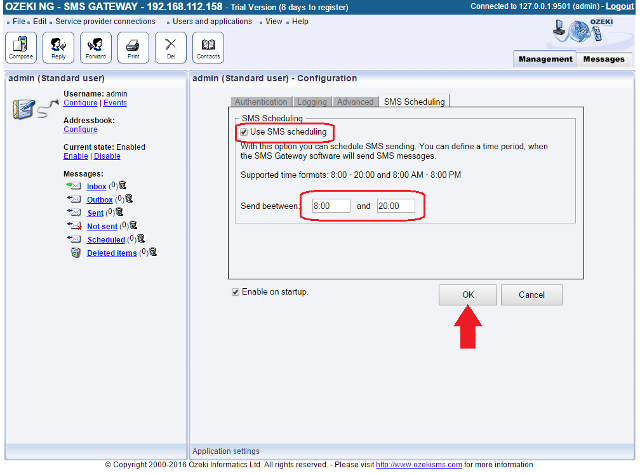 More information
---
---