How you can read delivery reports in the SMS Gateway
On this page you can find detailed information on how you can enable a function in Ozeki NG SMS Gateway that will allow you to read delivery reports coming from the the SMS center. Please follow the instructions to enable this function properly.
Introduction
If you sent out an SMS message from a mobile device or an application, Ozeki NG SMS Gateway will forward it to the mobile network either with GSM modem connection or IP SMS connection. In the first case, there is one or more GSM modem attached to the PC with a datacable. IP SMS connection means that the SMS gateway connects directly to the SMS center (SMSC) of the mobile service provider over the Internet.

Delivery reports are messages that show the exact status of your sent messages. In this way you can receive delivery reports when the message arrives at the SMSC (SMS center of a mobile service provider). This is called "Delivered to network" status. Or there is a "Delivered to handset" report when the message is received on the mobile device of the recipient. This guide provides instructions on how you can enable the function that allows you to read delivery reports about the fact that your sent message has been forwarded to the mobile phone of the recipient.
Configuration guide
First log into Ozeki NG SMS Gateway with your username and password. Go to "Edit" menu and click on "Server preferences" menu item (Figure 1).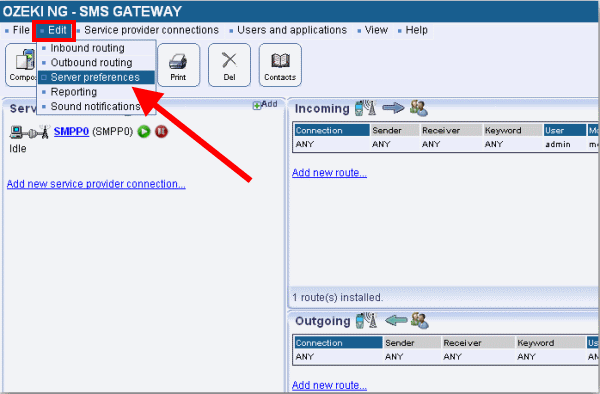 On "Advanced" tab enable "Copy delivery reports for users" option (Figure 2).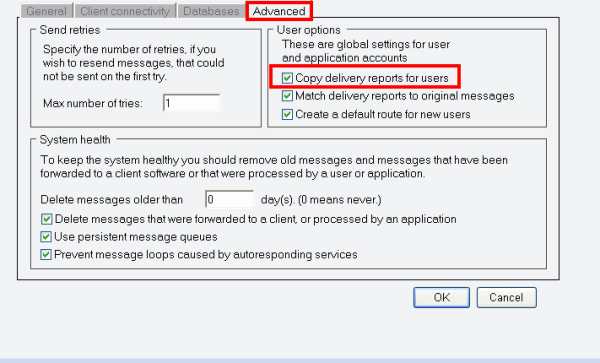 Click on "Compose" icon in the "Toolbar" (Figure 3).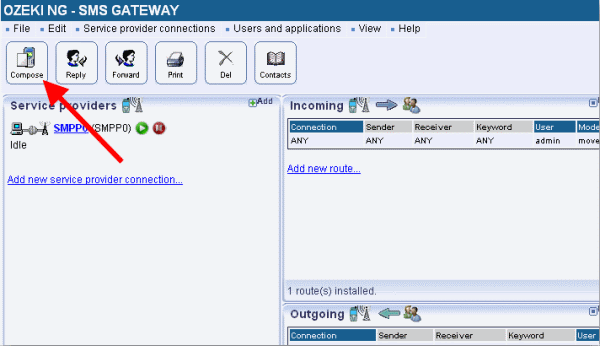 Compose a text message. You need to provide the recipient phone number and the message text (Figure 4).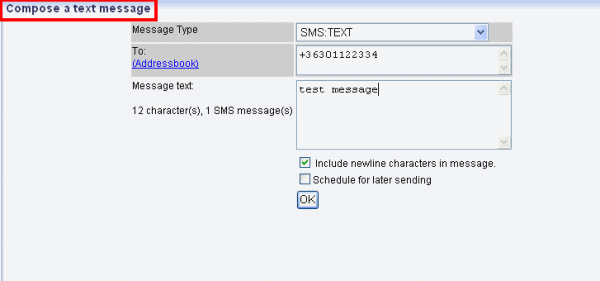 If you send out the message you can see a notification about the delivery: "Message delivery is acknowledged by returned delivery reports" (Figure 5).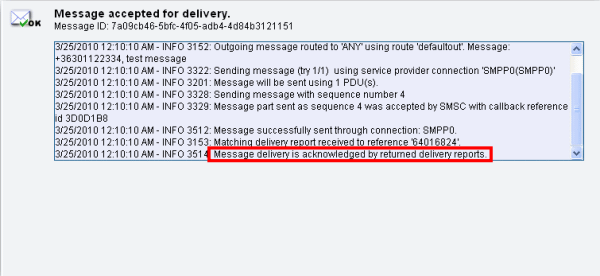 In "Inbox" folder of the user you can see the delivery report (Figure 6).

Dig deeper!
People who read this also read...

More information